Bio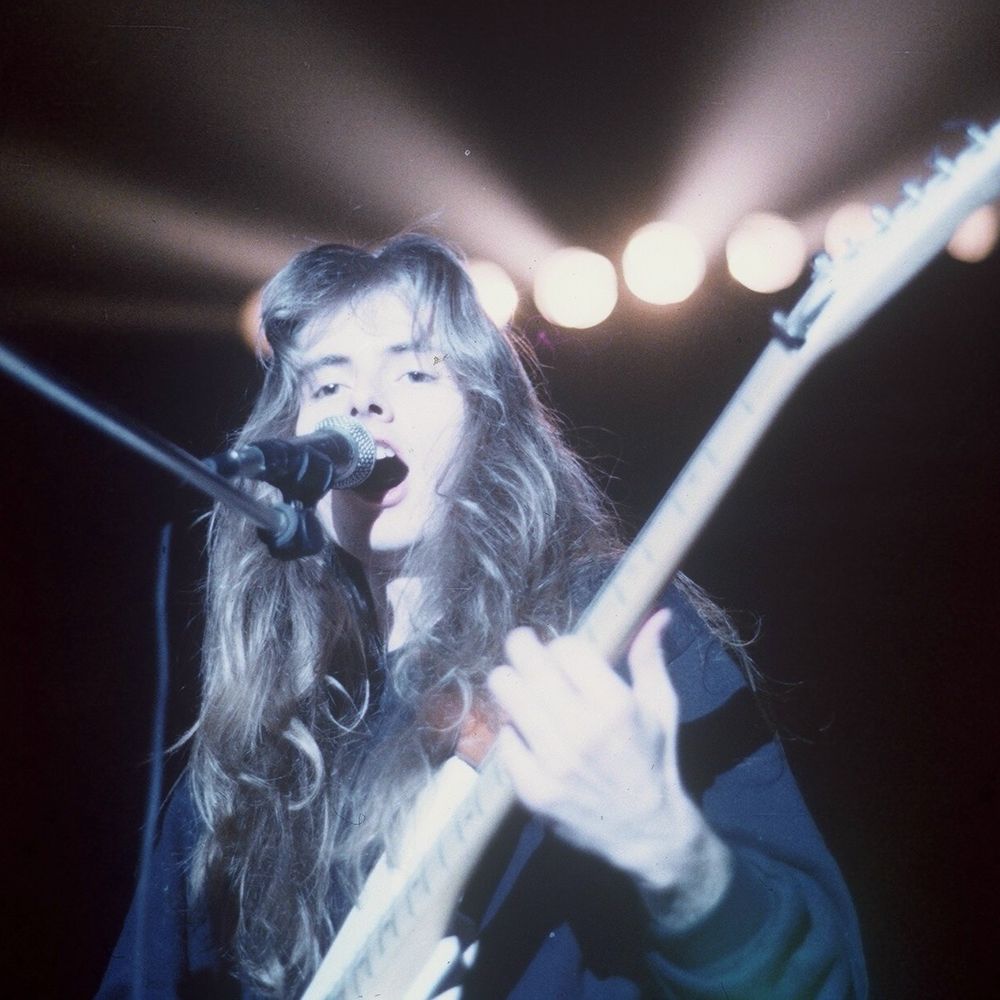 The history
and highlights
Astharoth was formed in 1988 in the Polish town of Bielsko-Biala at the base of the Carpathian Mountains. The original line up consisted of Jarek Tatarek (vocals, lead guitar), Dorota Homme (guitar), Witold Wirth (bass guitar), and Dariusz Malysiak (drums). The music was a mirror of the bands fascination with technical thrash metal of those days. Inspired by Bay Area thrash gods such Testament, Exodus, and Death Angel, as well as German leaders of the pack: Kreator, Sodom, Assassin, and Mekong Delta. Canadian cyber metallers Voivod were also a huge inspiration for the band.
After securing a practice space in the town of Zywiec, Astharoth recorded two demo tapes that were used for promotional purposes only. The second one was sent to the "Battle of the Bands" organized by Metal Mind Productions. A competition of the bands was held at the small club Lesniczowka in the town of Chorzow. Few bands were chosen from hundreds of demo submissions from all over Poland for the final live show and Astharoth was one of them. After a blistering, and merciless performance there was no doubt that Astharoth was going to end up in the top three bands of the 1988 competition therefore securing a supporting spot for "Metal Battle 1989" held at Spodek Arena in Katowice. There the band gave one of the best performances ever, throwing the crowd of 10000 screaming metal maniacs on their knees, begging for more, and instantly becoming number one talked about metal band in Poland. More came soon, as Astharoth was announced a winner of the whole competition, and therefore qualified to play the Eastern Europe's largest metal festival "Metalmania". At "Metalmania" 1989 Astharoth gave another energized and full of young energy show supporting well known acts from Western Europe such as Protector and Coroner, as well as Polish top bands: Turbo and Wolf Spider.
Summer of 1989 was one busy season for the band. Recording sessions for the debut album 'Gloomy Experiments' took place among various summer festival appearances such as "Sthrashydlo" and others. In the fall of 1989 Astharoth gave another succesfull performance in the town of Bytom in front of 5000 people supporting Italian thrash gods Buldozzer, and the future number one Polish export: Vader.
Negotiations between Metal Mind Productions and record companies went well and the first Astharoth album entitled 'Gloomy Experiments' was released in Finland by Poko Records on vinyl as well as CD, and also in Italy by Metal Master.
In the spring of 1990 Astharoth was invited to play another edition of "Metalmania" festival this time supporting German thrashers Kreator. Despite growing interest of other/larger record companies, Astharoth's guitar team decided to move to the San Francisco Bay Area, the birth place of thrash! There the band was restarted with various American players.
After a year of searching a permanent drummer replacement was found in the person of Joe Zifcak formerly of Epitaph, bass duties were assumed by Jason Silva, followed by Chris Dice, David Wigetunga, and Ted Ventsko.
Throughout the American history, the band recorded four demos: 'Self Hatred' (1990) 'Wisdom of the Blind' (1991), 'Limits' (1992), and 'Cycles of the Sphere' (1994). Unfortunately there was no interest in Astharoth from the record labels despite numerous live shows, the highlight of which included supporting Fear Factory and Biohazard at One Step Beyond in Santa Clara, CA.
At the end of 1994 underground metal music in America was dead and Astharoth refused to change the style in order to fit into the grunge and alternative scene. After six years of never ending hard work and dedication Astharoth has decided to disband forever.
This brings us to 2020... To celebrate the 30th anniversary of the release of "Gloomy Experiments" Jarek Tatarek - the founding member and mastermind behind Astharoth is resurrecting the spirit of Astharoth! This is NOT a reunion, this is a RESURRECTION!
The full album "Resurrection - Beginning Of The End" and the first single "Denial and Hate" are out now on all major streaming platforms, worldwide!